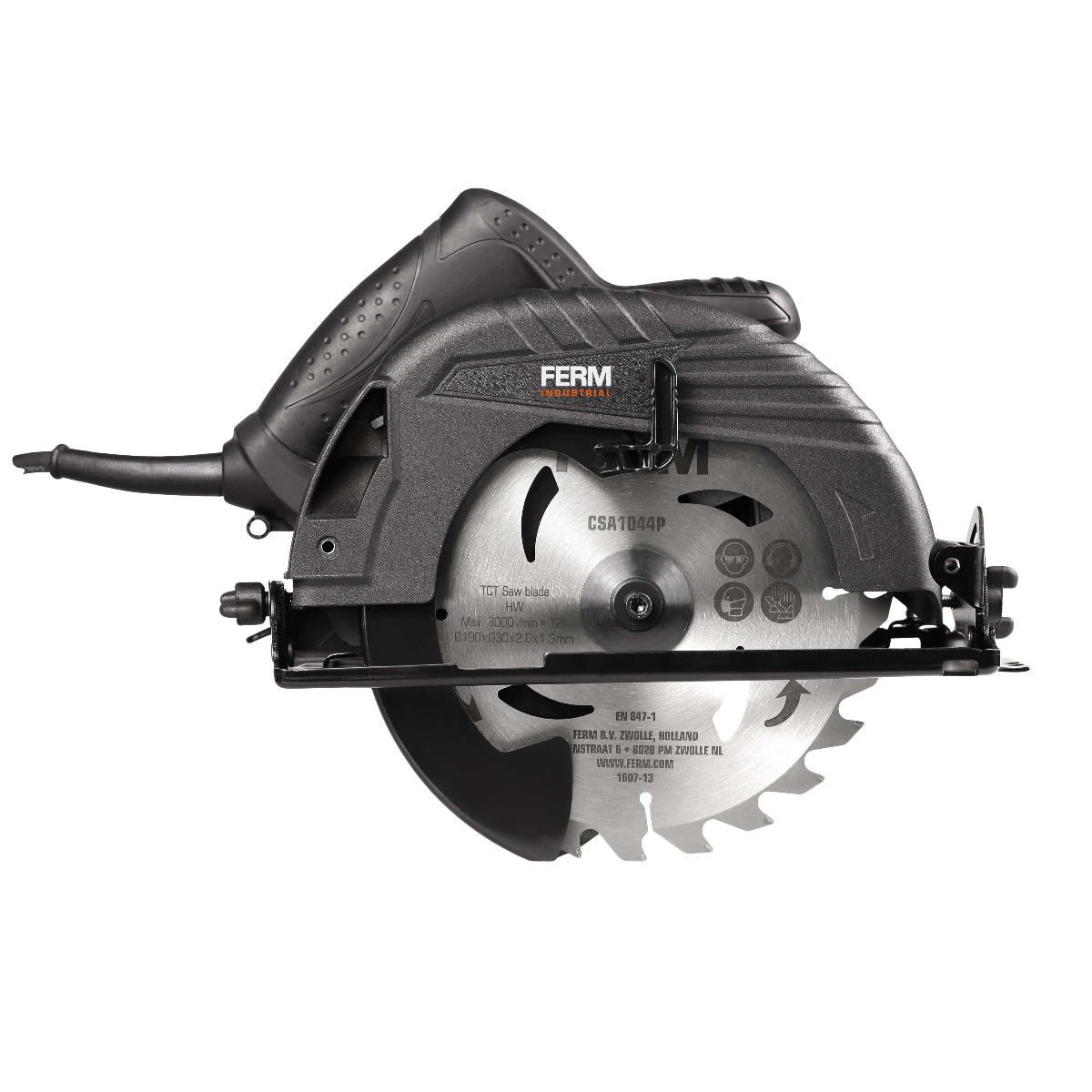 FERM INDUSTRIAL offers premium and high quality products. All of our products undergo strict quality controls in order to ensure that our exceptionally high quality standards are maintained.
On rare occasions, your product might malfunction, you may need assistance, or you might have a question about one of our power tools.
If this is the case, please contact the FERM INDUSTRIAL dealer where you purchased your product. Your reseller is responsible for the warranty and service of your product(s).
Do you have any other questions or do you need help, please contact FERM INDUSTRIAL customer service.

FERM INDUSTRIAL products are developed to the highest quality standards and are guaranteed free of defects in both materials and workmanship for the period lawfully stipulated starting from the date of original purchase. Should the product develop any failure during this period due to defective material and/or workmanship, plese conatct your FERM INDUSTRIAL dealer directly.
Your dealer guarantees free replacement of defect spare parts, or replacement of the total machine if:
The product is not used improperly
The product shows signs of normal use
The product is not disassembled and/or repaired by third parties
A receipt can be shown
The product has been presented completely, with all attachment
The following circumstances are excluded from this guarantee:
Repairs and or alterations have been made or attempted to the machine by unauthorized service centers
Normal wear and tear
The tool has been abused, misused or improperly maintained
Non-original spare parts have been used
This constitutes the sole warranty made by company either expressed or implied. There are no other warranties expressed or implied which extend beyond the face hereof, herein, including the implied warranties of merchantability and fitness for a particular purpose. In no event shall FERM be liable for any incidental or consequential damages. The dealers remedies shall be limited to repair or replacement of nonconforming units or parts.

All FERM INDUSTRIAL tools are supplied with clear and comprehensive user manuals. To download the relevant user manual, please go to the product or search on the article number in the search box located in the right top corner. The manual will appear under the tab "Download" on the product page.